Loin Breaker Cultivator with Herbicide Applicator
Implement developed to perform the cultivation of the ratoon cane together with the herbicide application in the middle of the sugar cane rows. Composed by 6 plotter shanks, 2 oscillating sets in parallelogram composed with 16 notched discs, 2 back levelers and herbicide applicator with 600 liters tank, piston pump, filter and 2 deflectors nozzles, the implement performs an scarification in the soil surface and performs the cultivation leaving the soil leveled and without soil rocks.
Right after the implement performs the herbicide application on the middle rows of the sugar cane
PS: With the change of small sets, the implement can be transformed in a soil leveler and insecticide applicator.

Characteristics:
6 plotter shanks organized in 2 sets, that are screwed in the São Francisco cultivator toolbar
2 oscillating sets in parallelogram composed with 16 18" notched discs organized in 8 sections with oil bath bearings
Oil bath bearings
2 back levelers.
600 liters polyethylene tank with level display
Piston pump
2 deflectors nozzles for the herbicide application
17 liters reservoir for clean water, no potable.

Minimum required Power: 120 hp.

Code: 1.10.02.03.02.001


---
Download
Spare Parts Catalogue (Piston Pump driven by cardan)
Spare Parts Catalogue (Pump JP model)
Spare Parts Catalogue - batch from 90155/21
---
Vídeo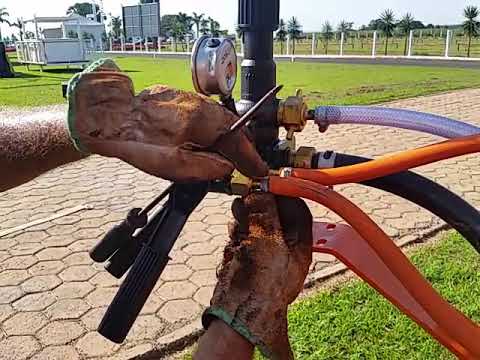 ---
Image Gallery